Moving Day!
Opening Day July 24th
1229 Lovell Road, Knoxville, TN 37932
Our Opening Day at our new facility is July 24th.

Our last day at our current location is July 21st. We will have no affiliation with the new tenant, so be sure to come see us at our new location!

We look forward to serving all of our customers at our new facility.

1229 Lovell Road, Knoxville, TN 37932
(Just look for the Big Red Barn North of the Soccer Fields)
Our phone number will remain the same 865-862-5270
Service
Sure, it makes sense to have your dealer repair your car while it is under warranty. Some German auto makes also pay for your maintenance at the dealerships. But when it is time for you to pay for your car's upkeep yourself, you have a decision to make. You can continue to take it to your dealer, or you can bring it to us at European Auto Garage.
Here, you'll find that you'll pay much less, and we have the same technology and equipment, as well as the same training as the dealerships.We also work with after market warranty's as well as insurance companies! Our waiting area is as nice as you'll find anywhere around too. We're passionate about cars, and hope you'll come see us next time your car needs attention.
Read some of our reviews from our amazing customers! Click the link!
Now servicing Sprinter Vans! Give us a call today for scheduling.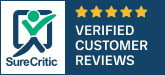 Mercedes, Dodge, and Freightliner
Diagnostic Services
OE/OEM Parts and Fluids
Courtesy Shuttle
Factory Certified Technicians
Quick Turn Around
Commercial, Fleet, Personal
3yr/36K Nationwide Warranty
Best Warranty in the Industry
We now offer a NATIONWIDE Warranty on our work.Our 3 Years - 36,000 mile, warranty is one of the best out there! Our 3 year,36,000 mile warranty on parts and labor will cover you no matter where you are! We strive to keep your vehicle in the best working order as possible and back it up with the best warranty in the industry!